Meet the Lees & Givney Team
Memberships:
Law Society of New South Wales
Family Law Section, Law Council of Australia
The Australian Institute of Family Law Arbitrators and Mediators
NSW Wills & Estates Law Accredited Specialists Practice Group
Eastern Suburbs Family Law Practice Group
Northern Metropolitan Family Law Society
Qualifications:
Bcom.LLB (UNSW)
Accredited Specialist – Family Law
Accredited Specialist – Wills & Estate Law
Bio:
Lucille Lees was born in the Ryde area and after completing her Law Degree returned to the District to practice law. Lucille Lees has over 25 years legal and business experience. She has practiced primarily in the fields of Family Law, Wills, Property Law and litigation, previously having had an extensive personal injury practice but for more than 15 years has been an Accredited Specialist, focusing on her specialities.
Lucille Lees is one of the very few Lawyers in NSW to be double accredited as a Family Law specialist and Wills and Estate Law specialist by the Law Society of NSW.
During her career Lucille has obtained extensive experience in all aspects of Family Law involved in some very complex family law and de facto law matters involving both property and parenting issues.
Lucille has particular expertise in Estate law dealing with estate disputes, probate and administration of estates including settlements and matters that incorporate family businesses, multiple assets, superannuation, inheritances and trusts. She has an extensive practice in contested Estate litigation, in particular where people have been left out of wills or inadequately provided for.
Lucille has a particular interest in Elder law, capacity and mental health, equity and trusts law, Enduring Power of Attorneys, Enduring Guardianships and Succession Law.
Lucille is highly skilled at achieving negotiated outcomes for clients and has conducted numerous successful mediations.
Lucille has earned a reputation for her dedication, thorough work, determination and commitment to clients and achieving an outcome for her clients. She works with clients to understand their individual situation, their needs and expectations to achieve the best possible outcome for her client.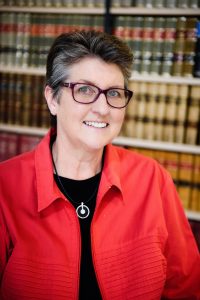 Licensed Conveyancer
Area of Work:
Conveyancing
Leases
Sale and Purchase of Businesses
Bio:
Lauren qualified as a Licenced Conveyancer in 2007.  She worked for a number of boutique conveyancing firms before joining Lees & Givney in 2013.  She manages the Conveyancing Department of our firm.
Lauren has a comprehensive knowledge of conveyancing practice, conveyancing law and efficiently co-ordinates the purchase and sale of real estate, leases and sale of businesses from beginning to end.  She is the first point of contact for clients in conveyancing matters.
She understands that buying and/or selling can often be stressful which is why she believes communication is the key.  She has quickly developed respect and high regard with clients and other parties involved in the conveyancing process such as real estate agents, financial institutions and brokers etc.  Lauren ensures all parties are kept up to date with the progress of their conveyance and is always available for her clients.
Lauren's dedication to her clients is reflected in her work ethic which ensures that the conveyance is completed as smoothly as possible to minimise stress.
Para Legal
Area of Work:
Deceased Estate matters, general litigation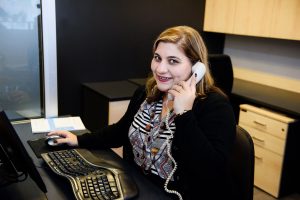 Bio:
Suzanne is a Para Legal at Lees & Givney.  She joined Lees & Givney following a Secretarial Business course and has been a Legal Secretary and Para Legal for the firm for over 20 years.  Suzanne primarily assists Lucille in the Estate administration, Probate, Wills, Enduring Power of Attorney and Enduring Guardianship work undertaken by the firm.  Suzanne has had extensive experience in a wide section of areas of the legal profession and has demonstrated a high standard of loyalty, trust and integrity in all aspects of her work.
Suzanne has accumulated her extensive knowledge and experience performing various administrative and para legal roles within the firm in areas of Wills and Estate, Conveyancing, Commercial Litigation, Family Law and Personal Injury Law.
Suzanne has demonstrated a high standard of organisational skills.
Para Legal
Area of Work:
Family Law, general litigation
Bio:
Patty joined Lees & Givney in 2009 as an experienced secretary and Para Legal.
Patty has had in excess of 30 years experience as a legal secretary. In her earlier work life she worked in London for a Senior Partner of prominent City lawyers working in a wide section of area of the legal profession and specialising in libel and defamation litigation.  Since returning home to Australia with her then young family she has been involved in supporting and assisting Lucille in the firm's Family Law and general litigation practice.
Patty is committed to delivering the highest standards to clients and understanding client's needs.
Patty's friendly and mature nature and her desire to help others is evidenced in her role as the first point of contact with our firm in respect of most litigation matters. On a daily basis she provides friendly and supportive service to all our clients.
Administration Services
Area of Work:
Administration and Bookkeeping
Bio:
Patricia has worked in the Legal industry in administration and bookkeeping services for over 30 years. She has a wealth of knowledge gathered from working within the legal industry and her bookkeeping skills provide invaluable support to the firm.