Specialising in Conveyancing, Property Law, Retirement Homes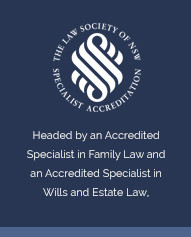 Preparation of Contracts for Sale or Purchase of Land.
Contract review.
Auction enquiries.
Arranging pest, building, survey, structural and Strata reports which may be required.
Purchase and sale of houses, units and land.
Purchase and sale of commercial and industrial property.
Retirement Village sale and purchases, leases and service contracts including Aged Care Facilities.
Off the Plan sales and purchases.
Property development.
Mortgages, financing and refinancing.
Commercial leasing – acting for both Landlord and Tenant.
Retail leasing – acting for both Landlord and Tenant.
Strata Law.
Applications for lost Title Deeds.
Rights of Way, Easements, Covenant breaches.
The transfer of property pursuant to Family Law Orders for Agreements.
Sale or purchases by Companies, Self Managed Super Funds, Family and Discretionary Trusts and Deceased Estates.
Why choose Lees & Givney?
We have developed excellent relationships with many real estate agents, mortgage brokers, financial planners, accountants, buying agents, and financial institutions and understand the need to move quickly once a sale, purchase or leasing deal has been negotiated.  Lees & Givney can handle all aspects of the purchase and sale or lease.
Lucille Lees has undertaken property and conveyancing work throughout her career.  Lauren Dennis is well versed and experienced in all aspects of property and conveyancing matters.  The Lees & Givney team includes experienced solicitor and Licenced Conveyancer in conveyancing, property law and real estate ensuring that you receive the right advice and prompt and efficient service.